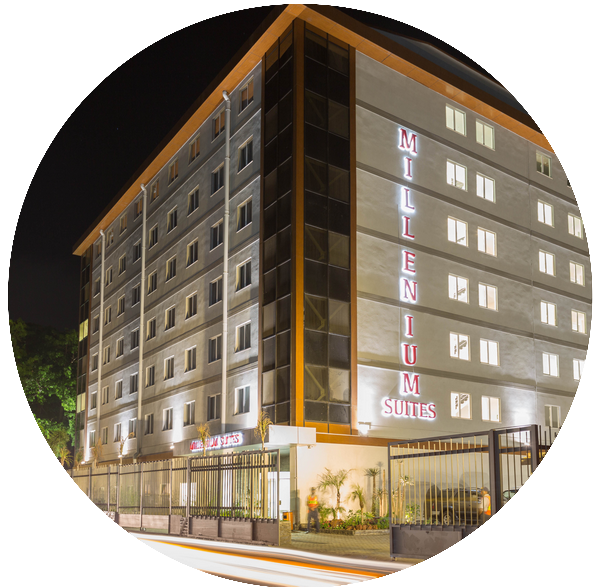 Luxury hotel in guinea
Hotel Millenium Suites
Millenium Suite
Built along the Atlantic coastline, the Millenium Suites Hotel offers luxury accommodation in the heart of the Guinean capital.
Junior & Senior Suites
Hotel Millenium Suites
Our suites
Relax
Hotel Millenium Suites
Leisure & Services
Airport shuttle
We offer a 24/7 shuttle service to the airport
Fitness center
Soyez en forme grâce à un centre de fitness équipé et moderne, ouvert de 7h à 22h
Relaxation
The hotel has a swimming pool, a garden overlooking the ocean, and a playground
Free Wifi
For your convenience, wifi is available free of charge in the rooms and throughout the hotel
The management and all the staff will always be at your entire disposal to make your stay as pleasant as possible.
Practical and comfortable
Hotel Millenium Suites
An ideal situation
With its 70 suites, Seniors and Juniors, we welcome you for comfort and exclusive services.
Ideally located in the Landréah district, the Millenium Suite Hotel is ten minutes from the capital's city centre and about five minutes from the motorway leading to the airport.